The Core i7 990X arrives quietly... but shakes up prices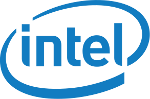 Several weeks ago, Intel released a new technological showcase to top its range of consumer processors: the Core i7 990X.
Much like its predecessors it is made on a 32nm process, but this time features 6 cores at 3.46GHz (compared to 3.33GHz for the 980X). This processor is designed for the LGA1366 platform on motherboards equipped with the X58 chipset.
As usual for Extreme Edition models, the price is set at $999 and the multiplier is unlocked.
The good news for most of us does not concern this chip however, but its effect on chips further down the range. Specifically, the Core i7 960 and Core i7 970 have had their prices (per batch of 1000) reduced substantially.
The result is that the Core i7 960, a hyperthreaded quad core running at 3.2GHz with 8MB of onboard cache can now be had for $294, rather than $562. The hexcore 970 also runs at 3.2GHz but with 12MB cache onboard, and now costs $583 rather than $885.
Source :
TechConnect